Last updated on 2011-03-01, by video
How to Watch The King's Speech on Your Mobile Phone (Oscar Movies to Portable Players Solutions 2)
Undoubtedly, the biggest winner in the 83rd Academy Awards goes to "The King's Speech", landing Best Picture, Best Director and Best Actor for Colin Firth.
Marked as a British Historical play, "The King's Speech" is a story between George VI and his speech therapist Lionel Logue. A successful politician should be at least a qualified speaker. As a public figure, George VI is incapable of making speech in public for his severe stutter. Fortunately, with the help of a distinctive speech therapist Logue he successfully achieves making the popular Christmas Speech which calls for resisting the Fascist.
George VI's talking cure is gripping and Colin Firth's performance wins him the Best Actor in a Leading Role. If you have read about the history during the Second World War, you must be very familiar with the friendship between George VI and Lionel Logue. The best Oscar movie that hits the screen "The King's Speech" can show you veritably this historical deed. And if you have a mobile phone with widescreen you must want movies to be played on your mobile phone. Before this a Mobile Video Converter which can convert all the popular media files to mobile phone compatible formats including MP4, H.264/MPEG-4, AVI, WMV, 3GP…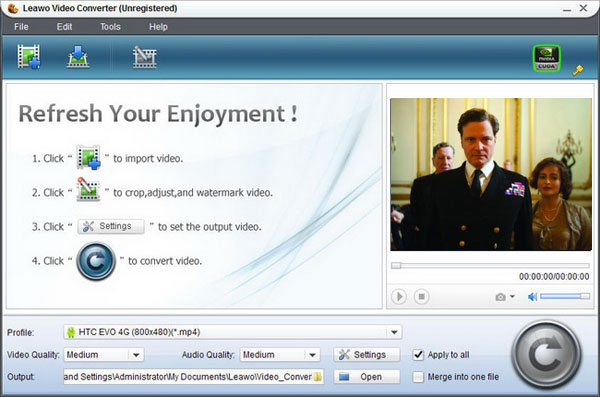 You can download this movie to mobile converter in the following:

First, install and run this mobile video converter.  
Second, add The King's Speech video to the program for converting.
Third, do some video editing (Trimming, Cropping, Effect setting, Watermarking) to meet your unique visual requirement.
Finally, start to convert The King's Speech video to your mobile phone readable format.
With the assistance of the smart tool, you can watch "The King's Speech" on your mobile phone such as iPhone, LG, Nokia, Sony Ericsson, Motorola, Samsung, Blackberry, Android Mobile, Google Phone, etc..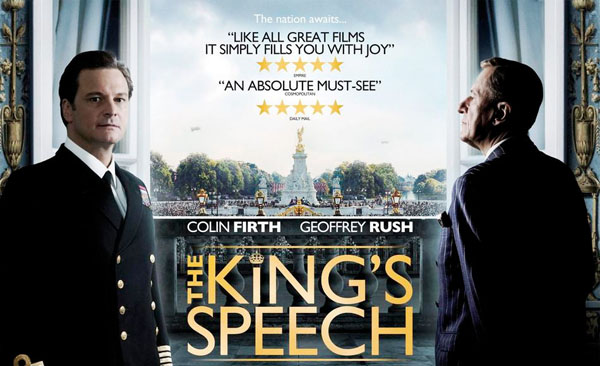 The Oscars provide a list of movies for us: The Black Swan, The Social Network, Inception, Alice in Wonderland, Winter's Bone, The Fighter, Toy Story 3, How to Train Your Dragon…If you want them to playback on your other portable players, just mark this Blog, I will offer you more Oscar movie to portable player solutions later.