Last updated on 2022-12-07, by video
How to Watch The Social Network with Your iPad? (Oscar Movies to Portable Players Solutions 3)
"You don't get to 500 million friends without making a few enemies".—The Social Network
"The Social Network" has been awarded the Best Writing (Adapted Screenplay) and the Best Music (Original Score) in the 83 rd Academy Awards.
How miraculous FaceBook is that drives millions of young people all around the world. In times that BBS is far from the hottest network community, FaceBook is the pioneer to make the Internet become an interconnecting party based on relationships in real world. The Oscar movie "The Social Network" aims at demonstrating how Inflatable Water Slide FaceBook start and why does it make young people so addicted. It is a story about the foundation of FaceBook mixed with sex, money, genius and betrayal.
I guess you may have interest in enjoying "The Social Network" in which Mark Zuckerberg will show you the history of his FaceBook career. Appreciating this movie with the world's smartest tablet—iPad can be a really awesome matter. But one petty thing should be mentioned: some video formats such as AVI, WMV, FLV, RMVB, etc are not iPad recognizable formats. Therefore, you have to convert video in the above formats to iPad compatible formats (MP4, MOV). The third-party software iPad Video converter can aid you in watching "The Social Network" without doubt.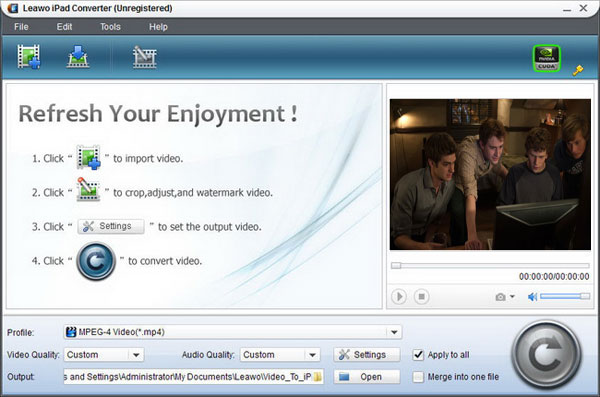 Then how to realize to watch "The Social Network" on your iPad with iPad Video Converter?
Free to download the clean software in the following:


You should install and run the program at first.
Then add The Social Network video to the program for converting.
Just do some video effect settings to the output movie for your preference if necessary.
Start to convert within one click.
Have you got it with these simple steps? If not, you can get detailed information by linking here. Now you can watch The Social Network on your iPad with ease. May be you are running on your own business or perhaps you are going to have a try, then you can draw something useful from this movie which talks about your peer Mark Zuckerberg. Someday, the other whatever book may be your masterpiece, LOL…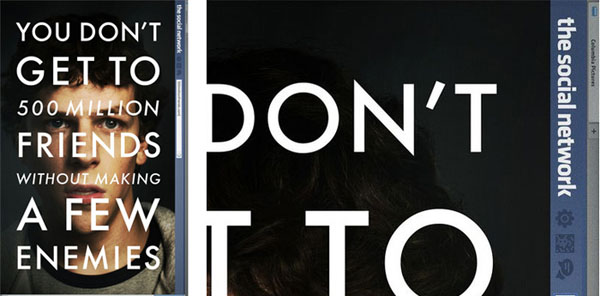 I also remind you that if you are a Mac user you should take Mac iPad Converter as your little assistant.
Want to get more Hollywood movies information or more video and audio solutions? Don't turn away, buddies! O(∩_∩)O~