Last updated on 2022-12-09, by video
iPad 2 Release Focused — New Powerful Features Supposed
Believe it or not, Apple iPad is the nightmare of other tablet computers. When the selling of iPad is on a roll, iPad 2 will be on the market soon. Before the iPad 2 official release, it has received hot discussions from iPad inclined and iPad technophiles. People are wild about the new features supposed to be added to iPad 2 and there are lots of assumptions although it is still covered with mists of uncertainty. Now let's take a look at those assumptions.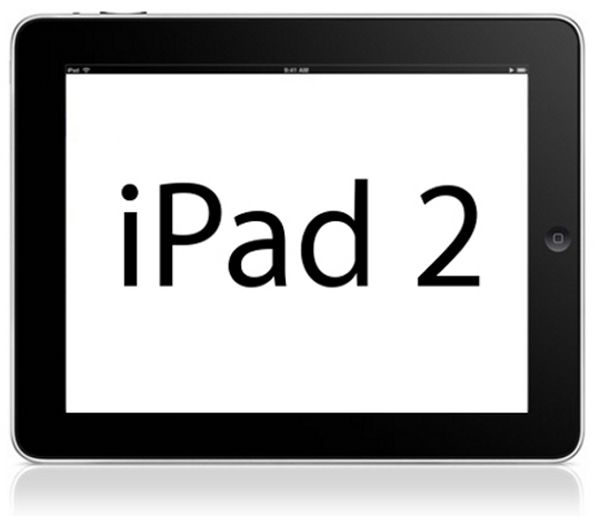 What does iPad 2 look like?
Is iPad 2 resolution doubled?
According to the speculation of professionals, a relatively probable way is to double the screen resolution of iPad 2, from 1024 x 768 to 2048 x 1536. Although it is not in accordance with the requirement of "Retina" display screen, it is identical to the iPad product line.
New case exposes iPad 2 details
New case indicates that iPad 2 embraces with standard base connector. Seen from the back, the bottom of the left side is an integrated speaker and the top of the left side is a post camera whose left side is voice control button. Based on the previous Inflatable Water Slide report, iPad 2 will be equipped with built-in SD card slot but the definite position has not been confirmed.
iPad 2 supports CDMA network
The so-called "World iPad" refers to that it can support both GSM and CDMA networks. Analyst Brain Blair from Wedge Partners who draws words from HP channels claims that Apple is developing a kind of iPad that supports GSM and CDMA networks as well as bases on Qualcomm multimode CDMA-GSM chip.
Abundant connectors design
Since the debut of the first iPad, a lot of users complain that the USB connectors are not enough. Apple should consider adding another USB connector to iPad 2 even though it adheres to the simplification on product design, because except iPad the other tablet computers are with USB connectors.
iPad 2 with 2 cameras equipped
One of the greatest defect of the first generation iPad lies in that it is incapable of capturing static stills or shooting videos. The function is available within the peer devices including Motorola Xoom. According to the report, two cameras will be attached to iPad 2, one is on the front side and the other is on the back side.
iPad 2 supports flash
Web browsing is the most important feature of iPad on network application, and another vital factor is about flash. Safari browser embedded in iPad does not support flash that is the reason why we can not get some flash advertisements. It is still unclear whether iPad 2 supports flash.
iPad 2 supports FaceTime
Recently information about Apple's brand-new iOS 4.3 can be reached on the internet. Through screenshot, it is predicted that iPad 2 is going to support FaceTime as well as running on the new iOS 4.3.
iPad 2 adopts dual core processor
Analyst Ashok Kumar from Rodman & Renshaw states that in the following March Apple will upgrade iPad product line and at the end of summer 2011 iPhone product line will be upgraded. An important part of upgrade this time will be 1GHz ARM Cortex A9 dual core processor.
iPad 2 carries with 128GB memory space
If it is equipped with 128 GB memory space, iPad 2 will become the most powerful competitor among laptops. Designed by Apple, MacBook and MacBook Air possess 250 GB memory space. If is obvious that Apple aims at improving the availability of iPad 2 by expanding its memory space.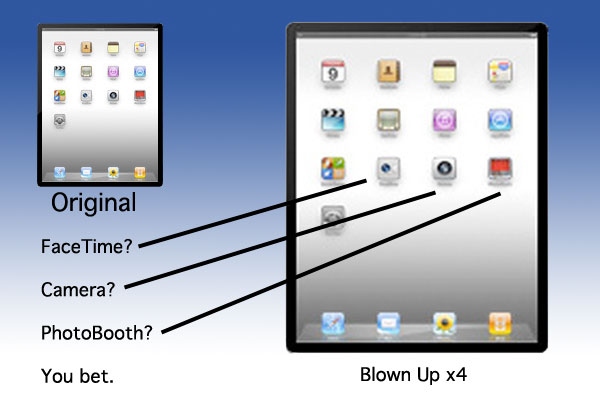 Of course, not until the official release of iPad 2, the above are just rumors. Let's wait and see what will iPad 2 look like in the following days.
Software you may have interest in about iPad:
http://www.leawo.com/ipad-video-converter/
http://www.leawo.com/mac-ipad-converter/