Last updated on 2023-02-17, by video
Make Customized iPhone Ringtones and Alarms with GarageBand or iPhone Ringtone Maker
Get bored of hearing the same ringtones or tired of hearing the same old alarms? We all know that disgusting feeling. Want to change it? Let's get it done! We have decided to figure out the solutions possible for you to make iPhone ringtones with personalized features and stunning alarms. Making a ringtone or alarm on OS X is a simple process. In the following, there will be two ways provided for your preference: GarageBand and iPhone Ringtone Maker.
 Option 1: GarageBand
GarageBand is a software application for Mac OS X and iOS that allows users to create music or podcasts. It is developed by Apple Inc. as a part of the iLife software package.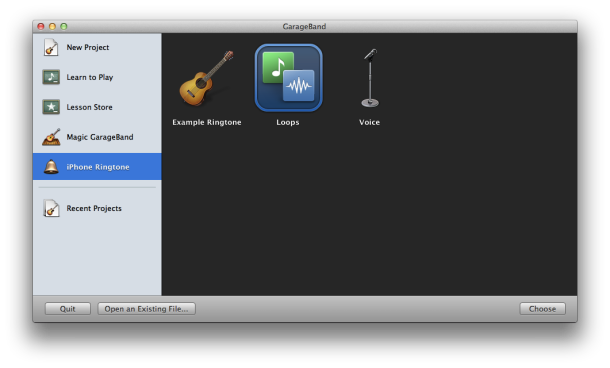 Once activate the software, select select iPhone Ringtone > Loops. Then click on Choose. (You can also access the Loops category by going to New Project > Loops.). You can name your project whatever you like bouncy castle for sale and set a Tempo, Signature, bpm or Key. Then Click on "Create" when you have finished the settings in this step.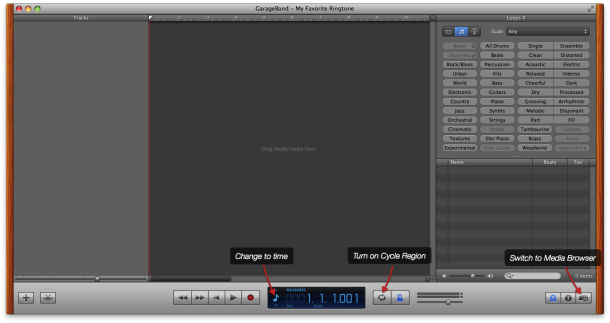 Before you get started you will be presented with a screen similar to the one above where you can change some items:
a. Click on the note icon along the bottom of the screen and select Time.
 b. Make Cycle Region active by clicking on the double arrow icon along the bottom of the screen.
 c. Switch to the Media Browser by clicking on the icon located on the far right along the bottom of the screen.
 A ringtone cannot be any longer than 40 seconds; however in our own unscientific testing, roughly only the first 20 seconds of the ringtone is all that is heard. Make sure the meat of your ringtone is within that first 20 seconds. To listen to the section you currently have included in the Cycle Region, press the Space Bar on your computer. Pressing it again will stop the playback of the selection.
 Next you will need to sync the tones to your iOS device. Once you have done that, go into Settings > Sounds on your iPhone to set your new tone.
Option 2: iPhone Ringtone Maker
iPhone Ringtone Maker (iAm Ringer) is the best yet easy-to-use iPhone ringtone creating tool. For the one that wants to make iPhone ringtone within few simple steps, it is the best choice ever. It can take any media files as ringtone and alarm sources: common videos and audios, files within iTunes etc.
 a. After running this iAm Ringer, three ways are offered here to add different media sources to this iPhone ringtone making tool.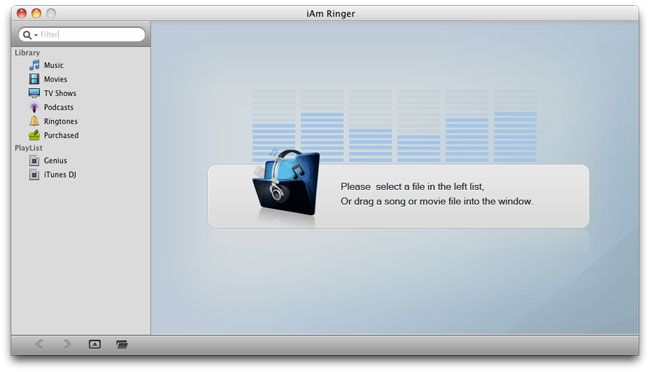 b. You have to start the editing process by double-clicking the file on the file list if you choose to add target file from iTunes Library. Otherwise, you are able to start to edit as soon as possible if you adopt the "open file" button and direct drag-and-drop. In this step, time setting and effect setting can be achieved.

c. Click on the big "Start to create" button on the above step and then you will see the interface below. Rename your output ringtone file in "Save as" box if necessary.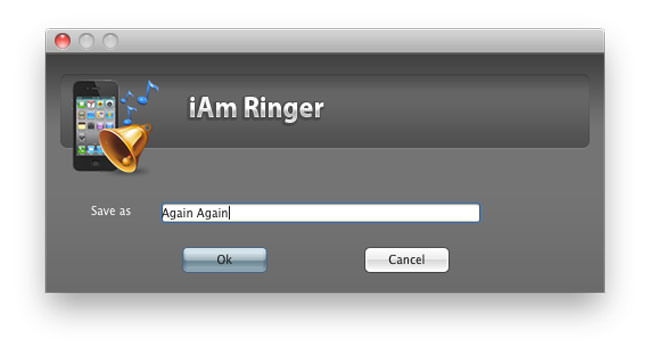 You can as well refer to here How to make iPhone ringtones for detailed information.
 OK, I do believe that you can master the guides well. You can pick up one to make unique iPhone ringtones or alarms. For my part, iPhone Ringtone Maker is the right one for me to make iPhone ringtone. What about you?