Last updated on 2011-05-17, by video
Motorola Droid 3 Configuration Information Released: 4-inch Screen + Dual Core + Android 2.3.3 System
The pictures of MOTO Droid 3 has been exposed not long before and now the configuration information of Droid 3 has been announced by NenaMark testing software, the signal indicates that Droid 3 is actually not far away from us. Compared to the previous two generations, Droid 3 is a little bit different from them in appearance: the screen size is from 3.7 inch to 4 inch with 960×540 resolutions, adopting Android 2.3.3 system, employing TI OMAP platform 45nm A9 dual-core processor and with embedded PowerVR SGX540 graphics engine.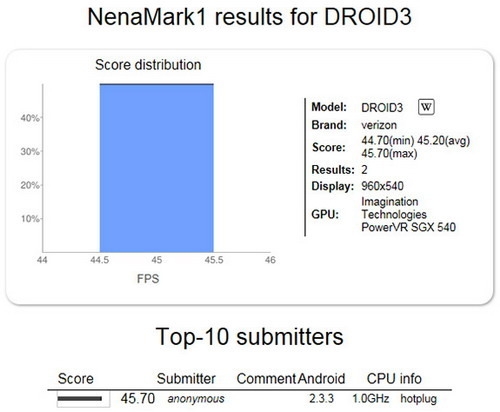 Currently, the built-in PowerVR SGX 540 core of most mobile phone runs at 200MHz while TI OMAP 4 platform achieves 50% overclocking. Due to a greater RAM and higher frequency, Droid 3 performs quite excellent with 45.2 frequency average, just as well as Tegra platform.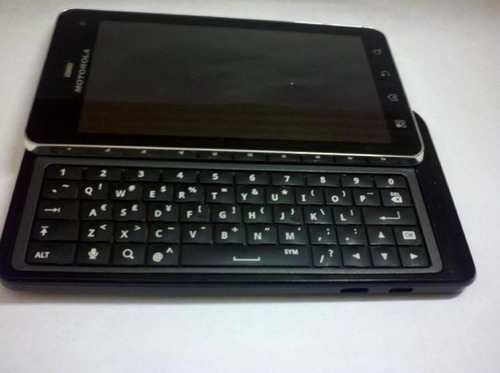 Meanwhile, Droid 3 is equipped with front-facing camera and 8-million-pixel rear camera. Not only does it owns LED flashing and automatic focus support function, it also provides users with 1080p video recording and playback functions. In addition, it offers with Mirror Mode and is LCD TV linkable through HDMI.
 It is still not clear when will Motorola Droid 3 come into the market. But it is reported that it will be available on the third quarter 2011.
 How to Convert HD Videos to Motorola Droid X?