Last updated on 2011-08-30, by video
Samsung Galaxy S II LTE and Samsung Galaxy Tab 8.9 Released
Samsung has announced the debut of two new products: a new smartphone and a new tablet. The new mobile phone is the LTE upgraded version of the previous Samsung Galaxy S II with code name Celox. It will not only be equipped with 4.5-inch touch screen but also be with 1.5 GHz dual-core Qualcomm processor and faster download speed.
The new Samsung Celox looks more powerful than Samsung Galaxy S II in appearance. It continues to adopt ultra-thin design which will control the thickness within 9.39 mm. The display screen is upgraded from 4.3 inch to 4.5 inch, and employs WVGA resolution and Super AMOLED Plus material as well. And in order to complete with the upcoming iPhone 5, this phone adopts 1.5GHz main frequency Qualcomm Snapdragon APQ8060 dual-core chipset. With the built-in Adreno 220 graphics chip, it performs better than the current Qualcomm processor in 3D graphics processing, and it also supports 30FPS 1080p full HD video recording and playing.


In addition, Samsung Celox features with 1GB RAM, 16GB storage space, double camera configuration (2-million-pixel front-facing camera and 8-million-pixel main camera), LED supplementary lightening, auto-focus. As to network, this smart phone is provided with more comprehensive wireless network and faster download speed, supporting LTE (800/1800/2600 MHz), HSPA + and WCDMA (900/2100 MHz) network, and its LTE network 100 kpbs makes it a real 4G smartphone.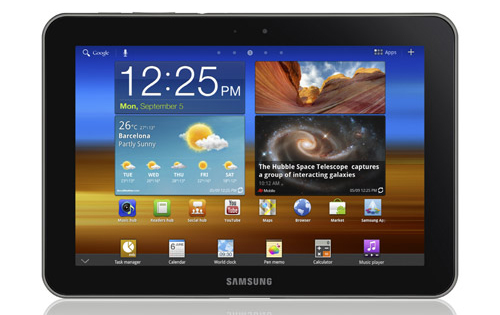 Samsung Galaxy Tab 8.9 is similar to LTE phone in configuration. It is also with 1.5 GHz processor, Android 2.3 system.
Read more:
How to convert MKV to Samsung Galaxy S on Mac?
How to Convert Blu-ray Movies to Samsung Galaxy Tab 8.9?
How to rip DVD to Samsung Galaxy Tab?
How to Convert Video to Samsung Galaxy Tab 8.9?
How to convert DVD to Samsung Galaxy Tab 8.9 on Mac?