Last updated on 2011-06-30, by video
Technology Expresses: MacBook Air Release, Angry Birds on Windows Phone, Google Swiffy Flash to HTML5
Brand-new MacBook Air Equipped with Three Types of Processor Will be Available in the Middle of July Along with OS X Lion
 Apple new MacBook Air is not just rumor any longer. According to the specific configuration information, three models with different processors will be put into market in the middle of July (probably around July 14). More surprisingly, the long-expected OS X Lion and Thunderbolt Interface. At the same time, Apple will upgrade Mac Mini and Mac Pro soon. The new MacBook Air will be equipped with the following three types of processor:
Core i7-2677M: 2 cores, 1.8GHz (turbos to 2.9GHz), 4MB cache, 17 watts,
Core i7-2637M: 2 cores, 1.7GHz (turbos to 2.8GHz), 4MB cache, 17 watts,
Core i5-2557M: 2 cores, 1.7GHz (turbos to 2.7GHz), 3MB cache, 17 watts,
How to Transfer and Convert Video to iPad 2 on Mac?



 Angry Birds Officially Arrived at Windows Phone
 The most popular game Angry Birds has made a public announcement that it is accessible in Windows Phone 7 App Store. Angry Birds firstly made a debut on iOS platform and after Rovio Mobile released Android version and Google Chrome version. Windows Phone 7 version has 165 levels in total, supports Xbox LIVE playing mode and with a price $2.99.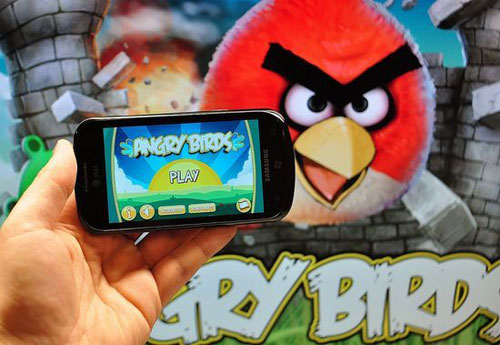 Google Released Swiffy to Convert Flash to HTML5
 Swiffy—a new tool from Google Laboratory, which can convert Flash on various devices to HTML 5, so as to supports more new browsers and devices. This converter can split and reorganize SWF file to HTML, Scalable Vector Graphics and Cascading Style Sheet. File rendering performance is quite good after conversion.