Last updated on 2011-10-26, by video
Top 10 Apps in iTunes for Halloween 2011: iPod, iPhone and iPad Halloween Apps
You may have lots of ways to get yourself into the spirit of this Halloween holiday: Halloween Costumes, Halloween wallpapers, Halloween foods, Halloween pumpkin lanterns, Halloween movies, Halloween games, Halloween songs, etc. What about some great Halloween apps for your portable devices such as iPod, iPhone and iPad? Halloween apps can be a fun way to get into the spirit of the holiday. In the following, there are top 10 apps in iTunes for Halloween 2011 which will definitely get you into the spooky mood.
Plants vs. Zombies
Winner of more than 20 Game of the Year awards!
A mob of fun-loving zombies is about to invade your home. Use your arsenal of 49 zombie-zapping plants — peashooters, wall-nuts, cherry bombs and more — to mulchify 26 types of zombies before they break down your door.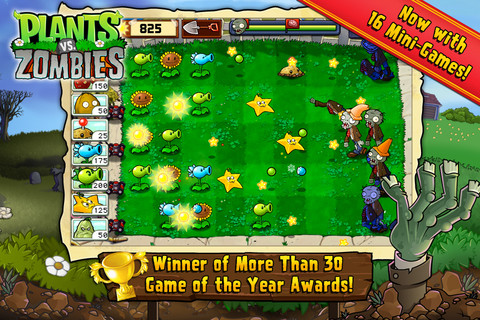 Make A Zombie
Make A Zombie – Millions of little zombies in your pocket!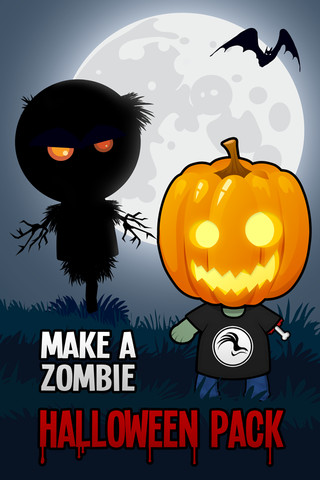 ZombieBooth: 3D Zombifier
How would you look as a zombie?! What about your friends?
ZombieBooth is a fun way to instantly make your face into a 3D, animated zombie! You can even record and share videos of your zombified friends!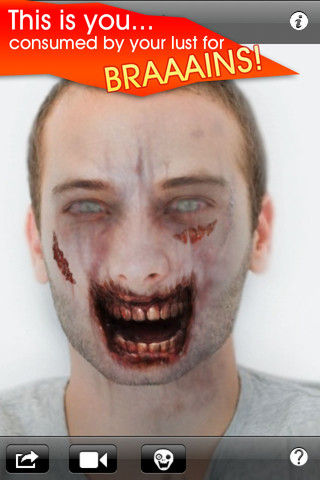 iDrakula
A modern retelling of the original vampire tale recounted in text, email and even voice mail.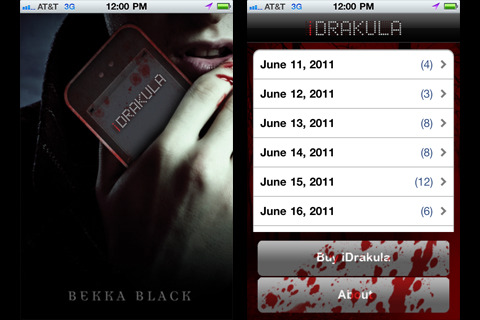 DecoSama
Using DecoSama to decorate your pictures or design your own cards.
Including more than 400 illustrations for you and keep updating!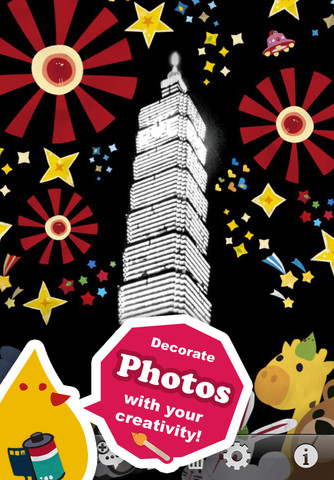 Halloween ~ Postage
Halloween ~ Postage is the perfect app to dress up your photos for the Halloween season. Turn your loved ones into green monsters, add a little spooky flare to your favorite photo or simply send a haunted message to your friends.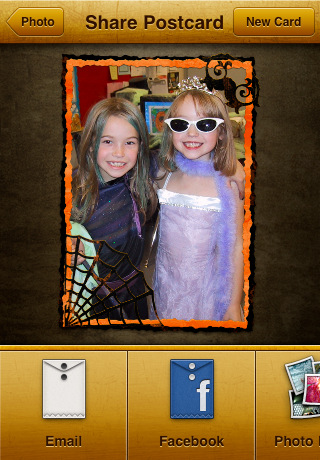 Carve It! Pumpkin Carving
Carve It! is a Halloween pumpkin carving app for young children ages 3+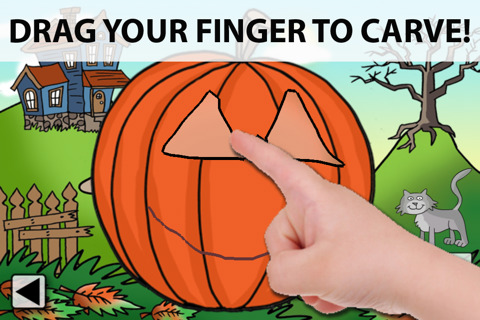 DJ Halloween
DJ Halloween is the perfect app for your halloween sound effects and haunting needs. Simply choose an icon to turn the associated sound on and press again to turn off. When turned on, the sound effects will loop continuously. Choose more than one button to create your own halloween mix.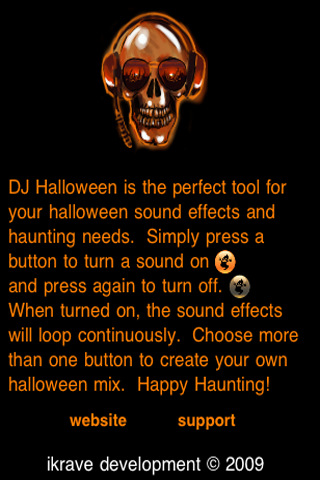 Mickey's Spooky Night Puzzle Book
This fun and interactive Mickey and Friends Puzzle Book is a perfect Halloween treat – designed specifically for little fingers! Now available for iPhone and iPad.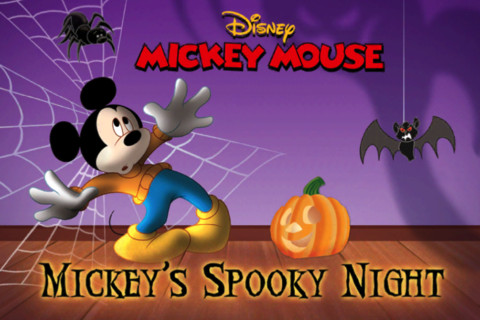 ZombieSmash
+++ MULTIPLAYER UPDATE +++ Got a handle on the undead? Try your skill against the living! Put your survival know-how to the test against another survivor, and team up with the unlikeliest of allies: Zombies! Game Center support and in-game voice chat lets you take down your best friends, and settle those "who would survive the apocalypse"