Last updated on 2013-01-22, by Polly
Top 6 Christmas Gifts for Tech Lovers on 2012 Christmas
With the 2012 Christmas just around the corner, what kinds of Christmas gift are you preparing for your beloved ones? You may plan to shop for some latest tech gadgets as 2012 Christmas gifts but don't know what to choose, as there are ton of amazing technical wonders on the shelves for your consideration. In order to save your time and avoid making a lengthy detour, here I have rounded up top 6 wonderful tech gifts for yourself or your loved ones.
Kindle Fire HD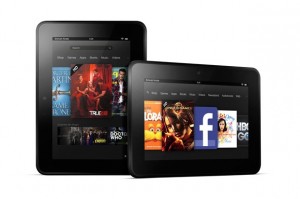 Undoubtedly, Kindle Fire HD can be the most wanted Android HD tablet with stunning configuration and cheap price. It is the best so far in any device featuring 33% more pixels-per-inch than iPad mini, which means clearer, sharper images. It is the world's most advanced 7-inch tablet equips with exclusive Dolby audio, Android 4.0 Ice Cream Sandwich, fattest Wi-Fi, uncompromised dual-core processor, and over 11 hours of Battery Life. The price is set at the low $199 which can ranks as the most cost-effective Christmas tablet gift.
iPhone 5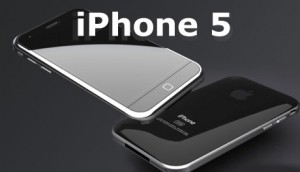 iPhone 5 must be the most wanted smartphone in 2012. Faster, thinner and lighter than previous iPhone models, the iPhone 5 created frenzy when it was launched in September. It gained the wide support of people on this planet featuring a large 4-inch Retina Display, a top-ranking A6 chip, the word' most advanced iOS 6 mobile operating system, ultrafast wireless technology and an 8MP iSight camera. Since it is the best phone ever to grace the earth with so wide popularity, I am sure your beloved ones will like it!
Xbox 360 Wireless gaming receiver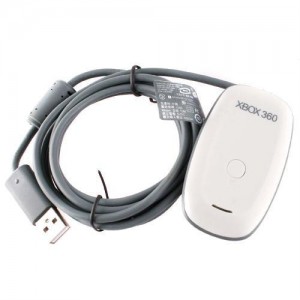 If your family or friends are game lovers, then this is the best Christmas present for them. I bet many of them have already got an Xbox 360 – the world' best game console that outperforms others in almost every area. But have you ever wished you could use your Xbox wireless controller to play games on your PC or laptop? Well, thanks to this USB receiver, by simply plugging it in and install the software, then press the connect button to link your controller with your PC, you can play games on your PC or laptop easily. It works with other Xbox 360 wireless accessories, too, including the Racing Wheel, and has a 30ft range. The receiver supports up to four controllers (and headsets) for multiplayer games.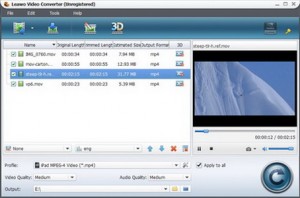 How can you imagine spending the Christmas holiday without a Video Converter? How can you bear your holiday season as dry as a chip without watching funny and warmhearted Christmas movies? Aha, we can't, right? No matter watching Christmas movies on TV, phone, tablets, game console or other portable and functional devices, Video Converter can be your best aide to deal with format incompatibility issue. With this cutting-edge video converting tool as Christmas gift, I am sure you family or friends will be more delighted!
Apple TV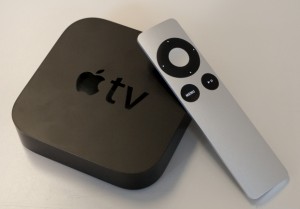 If your friend has an iPad, iPod Touch, iPhone or an Apple Mac computer, then an Apple TV is a great Christmas gift. This sleek black box connects up to your HDTV via a HDMI cable and allows you to rent or buy movies and TV shows from iTunes and Netflix. You can also use an Apple TV to stream music from your iOS devices, like an iPhone or an iPod Touch, to your TV speakers, so that everyone can enjoy it. With super reasonable price tag of $99, Apple TV can really be a great Christmas gift.
Google Nexus 7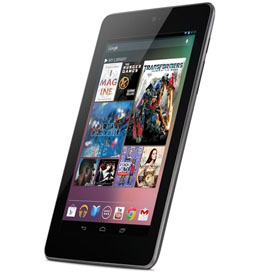 Apple's iPad Mini is starting to rule the tablet market, but that doesn't mean there aren't any worthy competitors out there. Google's Nexus 7, a 7-inch, Android-based tablet, is one of them. It sells for almost $130 less than iPad Mini, letting you save more bucks while selecting Christmas gifts. Its prettiest design, modest price tag and high-profile hardware make it almost the perfect tablet out there. Especially considering its extra 3G capability, I do believe you will throw away iPad Mini and choose Nexus 7 as the best Christmas gift.
As electronics are the most vital part of our everyday life and everyday a new gadget to surprise us with its unique and useful functions, sending one gorgeous and useful tech product like I mentioned above for 2012 Christmas gifts giving can be excellent! These electronic gadgets could make your holiday celebration more enjoyable and perfect. So buddies, get more fun from giving and receiving these greatest Christmas gifts! Merry Christmas!