Last updated on 2012-09-26, by video
Top New Android Smartphones for 2012
Android cell phones are plenty hot this year. The buzz recently may have been the iPhone 5, but it has some stiff competition in a myriad of Android smart phones. Here's the run down of the best of Android cell phones.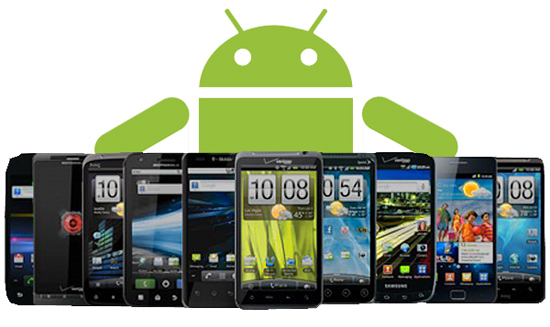 Samsung Galaxy S3
The Samsung Galaxy S3 is THE phone this year. It comes with the 4.0 Ice Cream Sandwich operating system and 4G LTE capability. It's dual core processor is fast and it comes with a 8 megapixel camera. It's S Beam software is a great enhancement from the S2. It's screen is a nice size and it has a voice activated system called S Voice.
HTC One X
The next Android cell phone is the HTC One X. It has a huge, bright 4.7 inch screen. 4G LTE data speeds make it fast and it has a powerful camera, and runs Android's Ice Cream Sandwich and Sense 4. The only downsides to this powerful phone are it's lack of removeable battery and lack of SD card slot. It's style, speed and large screen more than make up for it.
HTC One S
The HTC One S is a slim powerful 4G smartphone. It has Android's Ice Cream Sandwich and HTC Sense 4, and has a camera with tons of great features. It too is lacking an SD card expansion slot or removable battery.
Motorola Droid Razr Maxx
The Motorola Droid Razr Maxx is the next Android cell phone to consider. It is slim and durable with a wide frame and 8 megapixel camera. It has a great display, 1.2 GHz dual core processor and 4G LTE data speed. It lacks Android 4.0 Ice Cream Sandwich and while it's stronger battery is great, it's still not user-removable.
LG Nitro HD
Lastly, the LG Nitro HD has a 4.5-inch HD display, 1080p HD video, an 8-megapixel camera, a 1.3-megapixel camera for video chats and support for 4G LTE. Battery life is a bit disappointing, but it makes up for it with it's display, high-def everything, and 4G speeds.
With new Android cell phones coming down the pike, and the iPhone 5 as competition, the best Android smartphones keep getting better!