Last updated on 2022-01-11, by admin
What to Expect in Google I/O 2013?
Google I/O, the search engine giant's annual developer conference, has traditionally been the place where Google unveils its new and exciting technology and gadgets. This year's Google I/O conference will take place between May 15 and May 17, and will be held at the Moscone Center in San Francisco. Like previous years, we have plenty to be excited about this year. Since the time is less than a month away, I can't help creating a round-up of the top 5 reveals I am hoping to see, especially when it comes to such forthcoming goodies as Nexus 5, Motorola X and plenty more.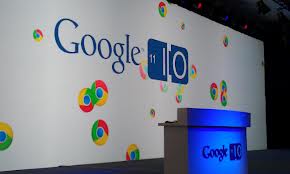 Nexus 5
The Nexus 4 was eventually revealed in October, and took the world by storm due to its high-end hardware and low-end price tag. However, recently the Nexus 5 has become the hottest topic and rumors about this tablet says that it will come with plenty of gorgeous features and specs such as: 2.3 GHz Qualcomm Snapdragon 800 processor, a 2800mAh or 3300mAh battery, 9 or 16 megapixel primary snapper and 2-megapixel front-facing camera, 16/32/64GB on-board memory variants and 3GB of RAM. There are also rumors says that the Nexus 5 will be the first device to come with Android Key Lime Pie.
Nexus 7
A revamped version of the Nexus 7 tablet keeps the best features of Google's iPad killer with a few enhancements. The new Nexus 7 tablet will reportedly be released in July. Some rumors also suggest that Google will swap the Nexus 7's existing NVIDIA Tegra 4 processor with a Qualcomm Snapdragon S4 Pro processor. Rumors have also spread about a screen update. It was said that the display would get a Full HD resolution, although this sounds unlikely if the low price is to be retained. Asus has been linked with building the new model.
Motorola X
The Motorola X is expected to come with a 1080p 4.7-inch display, along with a particularly thin bezel. The Motorola X might be waterproof up to 30 minutes with its Gorilla Glass screen and 2.3GHz Qualcomm Snapdragon 800 quad-core Krait 400 CPU. The device we are fantasizing of could is only likely to launch in August this year. Many believe the Motorola X will be revealed at the Google I/O conference.
Google Babble
Babble is expected to unite Chat, Talk, Voice and Google Plus communication into a single service with the same conversations and features available everywhere. Babbel may end up being part of Android 5.0, and is said to be an Android version of iMessage and BlackBerry Messenger – in other words, a free, inter-device messaging platform that uses data and not an SMS. It could also bring together all of Google's communication tools, including Google Voice, Hangouts, and Google Talk.
Android 5.0 Key Lime Pie
That leaves us with what might be the hottest Google development we're likely to see at Google I/O. As although Android 4.1 and 4.2 have brought considerable improvements to Google's mobile OS, they were point updates to Android 4.0. For that reason, Android Key Lime Pie will need to be pretty impressive if it's to warrant a version number boost to 5.0.