Last updated on 2022-11-24, by video
YouTube Elongates the Video Duration from 10 Mins to 15
According to the foreign media, YouTube announced recently that the video duration users can upload to the site is extended from 10 minutes to 15, which is 50% extended than the previous 10-min-restriction.
Google said today YouTube is going to hold a "yt15minutes" video competition, aims to encourage users to upload videos last for 15 minutes. The winner video will be displayed on YouTube homepage as a prize.
It is said that the changes YouTube made this time are not only for enlarging the site storage capacity, but also for strengthening the copyright management of website videos. Google indicated in the statement: "we spent a lot of energy creating Content ID video copyright management system. Inflatable Water Slide And this system is widely used by major U.S. music studios, record companies and other up to 1000 global partners to manage their content. This technological tool is getting more and more mature, and that is why we have the ability today to lower the limit about video duration. We will keep working on the more advanced technology to protect the rights of global copyright owners."
According to the analysis, this extended video duration from YouTube will be definitely stimulative to the upcoming Google Leanback and Google TV, etc which is said to be available in the third season of this year.
Click here to learn how to upload videos to YouTube and what are the best video formats for uploading.
Instead of uploading, we will share a little bit extra info below about how to download YouTube videos online and share them for fun.
2 easy accesses to YouTube source.
1 click to download.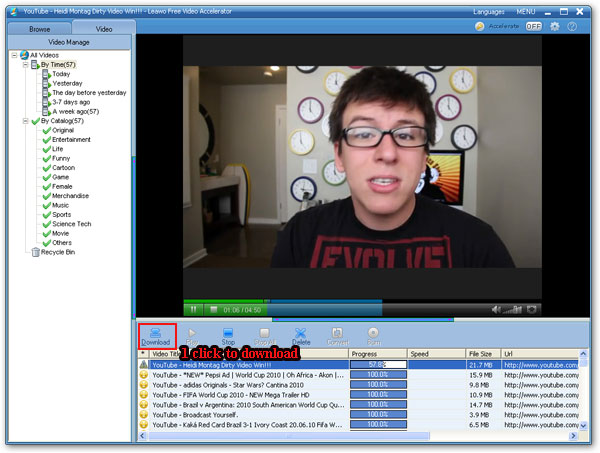 0 cost to have above YouTube Video Downloader and Accelerator. Just click here.