Last updated on 2011-04-02, by video
HTC Announced the Release of Twitter Dual-core Mobile Phone Tata
Now FaceBook has its exclusive mobile phone, and another large social network site Twitter is unwilling to lag behind. It joins hands with HTC and makes an announcement of Twitter dual-core mobile phone named Tata. Tata is nearly the same with HTC FaceBook mobile phone Cha Cha in appearance, with upright QWERTY keyboard and 2.6-inch HVGA 480×320 display.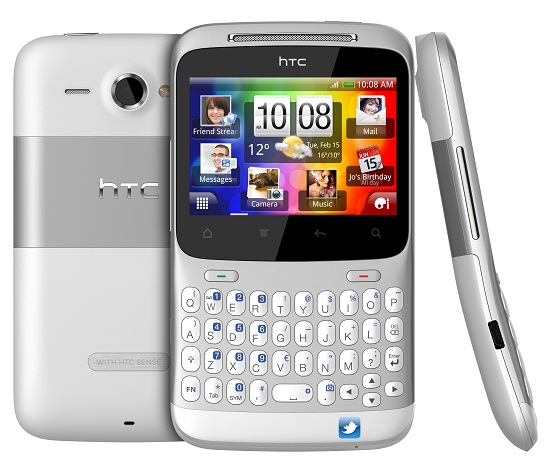 But it has boosted itself in internal specifications: RAM and ROM are both with 1GB capacity, adopts Qualcomm 600Mhz dual-core processor which has never been announced publicly.
As to OS and software, besides taking advantage of Android 2.3.3 operating system and the latest Sense UI, it is also emphasized that it will preload the newly released version Twitter App and the exclusive Sense Widget so as to integrate Twitter with HTC Sense function in depth. The price of Tata has not been announced yet, but it is supposed that it is going to make a debut in America, Europe and Asia respectively at the end of this month.
You may have interest in the following topics about HTC:
How to convert MKV files to HTC Desire HD?
How to Enjoy Your Favorite Movie/Music on HTC Evo 4G ?
How to put movies to HTC EVO 4G on Mac?
How to Rip DVD Movies for Mac and then Play on HTC Legend/Hero?