Last updated on 2013-01-22, by Polly
Sony Xperia Z vs. Samsung Galaxy S4
Sony unveils its first big smartphone of the year – Sony Xperia Z at CES 2013 in Las Vegas. The Xperia Z is the company's biggest smartphone launch thus far in 2013. It's an attractive, well-built phone with some killer specs, but a device that's sure to have some competition in the next couple of months. One of the devices it will encounter on the market is oft-rumored Samsung Galaxy S4, the device that will likely replace the Galaxy S3 as Samsung's flagship later this year.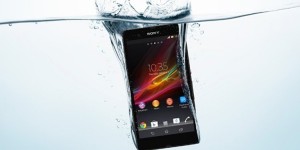 Display

Sony Xperia Z features a 5-inch 1080p Reality display with 1920 x 1080 resolution. That should translate into fantastic looking text, images and video. The display on the Galaxy S4 is expected to be a 1080p AMOLED display with 441 pixels-per-inch measuring in a 5-inch.
Camera

The photos we've seen snapped with the device were sharp and crisp and it should meet the demand from Xperia fans and average consumers. The Xperia Z also features a 2.2MP camera in the front which should work well for video chats.
With the Galaxy S4, Samsung is rumored to be including a 13MP camera which could mean an upgraded sensor. Paired with Samsung's already fantastic software, we should see a better camera in the Galaxy S4 and maybe the best it has ever offered in a smartphone.
OS
The Xperia Z is going to be running Android 4.1 Jelly Bean. Samsung's Galaxy S4 will also be running a version of Android though its version is unclear. Rumored are Android Jelly Bean, version unknown, and Android 5.0 Key Lime Pie.
Other Specs:
The Xperia Z is also powered with a 1.5GHz quad-core Snapdragon S4 Pro processor, 2GB of RAM and 16GB of internal memory storage. A microSD card slot is available for extra storage capacity, and it comes with a non-removable Li-Ion 2330 mAh battery.Samsung Galaxy S4 is speculated to feature the Exynos 5 Octa quad-core processor that was also launched during the 2013 CES. The Galaxy S4 is also rumored to have a microSD card slot with expandable memory capacity as well as a removable battery feature.
Release Date
Like many products that were announced at CES, the Xperia Z was given a release window instead of an actual release date. Sony has said that the device will be launching globally in the first quarter of this year, which means that January, February and March are all candidates for a release date.
As for the Samsung Galaxy S4, it is rumored to potentially be coming at Mobile World Congress in February in Barcelona.
Price
UK retailer Clove says that it will be selling the device for £440 in the UK plus a VAT. Pricing in the United States is still a mystery though prior to the device's launch, it was rumored to be coming unlocked to American consumers for $650, a typical price.
No pricing has been rumored for the Samsung Galaxy S4 but we imagine that it will likely come for a familiar $199.99, which was the same price that the Galaxy S3 debuted for across all carriers but T-Mobile.