HTC Corp. on Tuesday unveiled its latest smart phone – the HTC One, an Android device that comes with all-metal body, snazzy camera, improved audio, impressive UI and other powerful features. Frankly speaking, this year will be a critical one for HTC, which needs to prove that it can still compete in the increasingly duopolistic market and compete with the best smartphone offerings from Apple, lG, Nokia and Samsung. HTC hopes to change that reality with the new flagship HTC One which will be available soon.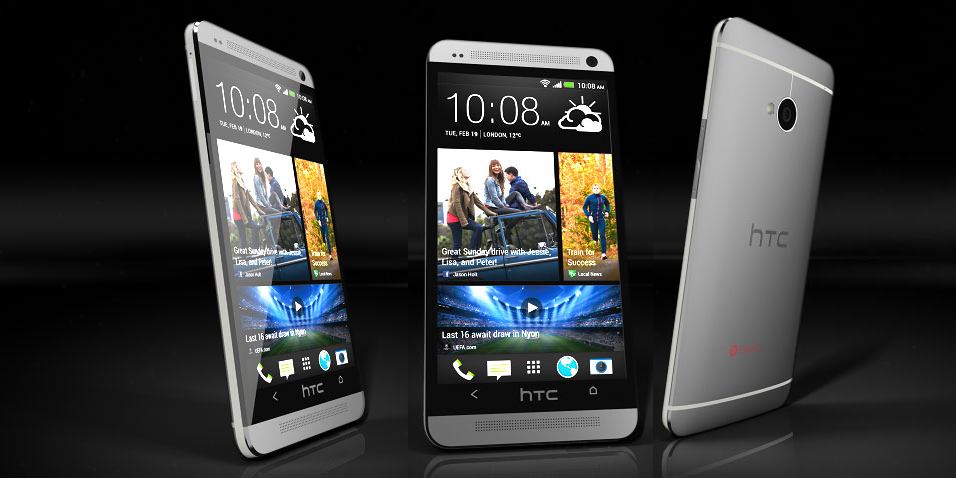 All-metal Body Design: HTC's design and software teams did their jobs in creating an attractive, unique, and premium-feeling phone, taking Apple's love for metal construction and taking it to the next logical progression.
Impressive Display: It features a dazzling 4.7-inch 1080p HD Gorilla Glass display. The result is a pixel-dense LCD panel that looks gorgeous and outclasses Apple's Retina Display by a mile
Snazzy Camera: The HTC One camera is called the HTC UltraPixel Camera, it has an F2.0 aperture and 28mm lens, and can capture full 1080p video, We were told that the camera is capable of capturing 300% more light so that it works better in low-light conditions.
Improved Audio: The HTC One comes built with two front-facing stereo speakers, along with a dedicated amplifier and Beats Audio, from what I could tell, the phone could indeed have a better volume level than the typically terrible sound that most smartphones have.
High-performing Processor: The phone will ship with a quad-core 1.7GHz Qualcomm Snapdragon processor, producing smooth and speedy running experience.
Snappy UI: Special emphasis was put on the new home screen interface, called HTC BlinkFeed, the BlinkFeed home page does look rather impressive: three large rectangular windows showed various graphic presentations of news, video, etc.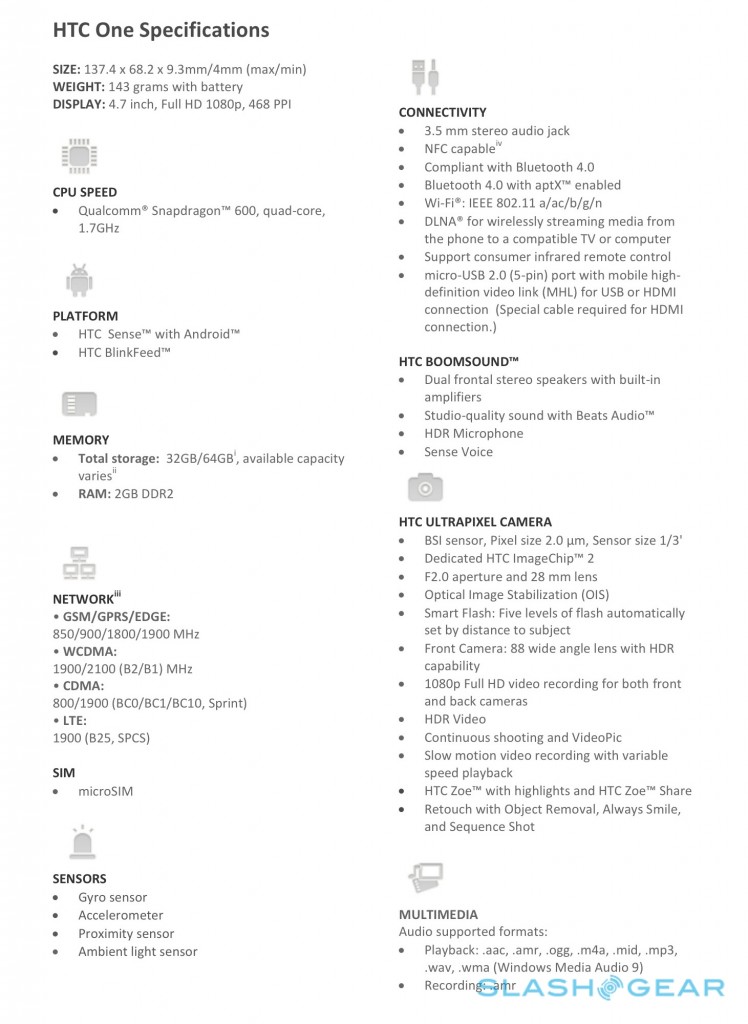 Operating System: The HTC One is not running the latest build of Android (4.2), but a version released earlier in 2012 (4.1). However it is good enough for common usage.
Long Battery: It is powered by a 2300 mAh Li-Poly battery, which should be enough to get full-day use out of the phone.
Price and Availability: HTC expects to start selling the phone worldwide in March at more than 85 mobile operators. In the U.S., the list includes AT&T, Sprint and T-Mobile, but notably not Verizon Wireless, which recently launched HTC's Droid DNA phone. Reportedly, prices will be $199.99 for the 32GB model and $299.99 for the 64GB model; however, that hasn't been confirmed.
With its One X, HTC made one of the finest smartphones of 2012. Unfortunately, the device's limited availability and lackluster marketing kept it from achieving mainstream success — particularly next to near-ubiquitous competitors like Samsung's Galaxy S III. Now is HTC on the right path to success with the forthcoming HTC One? We will pay a great attention when the phone actually goes on the market.