Last updated on 2023-01-10, by video
Apple's iPhone 5 Remains Unannounced at WWDC: Top 10 Reasons for the Delay
iPhone fans expected the announcement of iPhone 5 at Worldwide Developers Conference, but due to some irresistible reasons WWDC disappointed iPhone fans this time. Seen from a market perspective, there are some sound reasons for the delay of iPhone 5.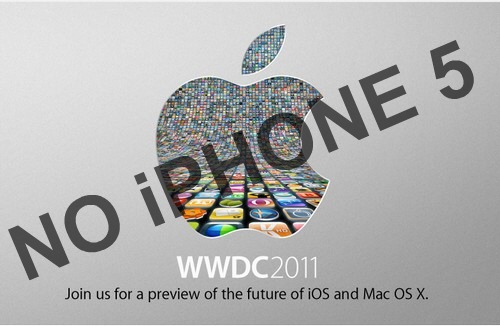 1. The Verizon issue
Apple had just launched its iPhone on Verizon's network earlier this year. That could be one of the main reasons the company balked at announcing the iPhone 5 at WWDC. To release a new iPhone now would potentially hurt Verizon's current sales and negatively impact Apple's development cycle.
2. The white iPhone was just released
Though Apple announced the white iPhone at last year's WWDC, the device didn't finally hit store shelves until April. By Inflatable Water Slide launching a new iPhone 5 now, Apple would potentially cause trouble with those customers who bought the white iPhone believing the company wouldn't offer a new smartphone so soon after a launch.
3. Sales are still strong
When companies release new products, they do it for one basic reason: to drum up demand. For now, demand for Apple's iPhone is quite high, and the company's sales figures aren't slowing down at all. If sales were slowing, Apple would have launched a new iPhone 5 at WWDC. But sales aren't slowing, and Apple has the luxury of being able to wait.
4. The competition isn't forcing its hand
Though Android continues to steal market share in the operating system market, no single Android, Windows Phone 7 or BlackBerry smartphone is beating Apple's iPhone in sales. The reason for that is simple: They don't offer the same features or consumer appeal as Apple's alternative so Apple isn't forced to release a new iPhone just yet. Until Apple finds a competitor that delivers something better than what it offers, there's no reason to show off the iPhone 5.
5. 4G isn't ready
4G is not as readily available today as it could be. Realizing that, it's quite possible that Apple is waiting until 4G networks are capable of handling iPhone demand before it releases a new version of its smartphone.
6. Waiting on a major upgrade
Consumers are now expecting major updates, and delivering incremental improvements might not do the job any longer. Recent rumors suggest the iPhone 5 will be another revolutionary upgrade. And as the iPhone 4 proved, delivering major upgrades takes time.
7. WWDC was about software
This year, Apple is releasing two important software updates in Mac OS X and iOS. Maybe this year, Apple wanted to stay true to what WWDC is all about and only talk software. There is still quite a bit of time for Apple to talk about a new iPhone.
8. iCloud couldn't be overshadowed
Though iOS and Mac OS X played important roles in Apple's keynote, it was the company's upcoming cloud service, iCloud, that stole the show. Considering the importance of cloud computing today, Apple might have wanted all the focus to be on iCloud. After all, if the company unveiled a new smartphone, all the attention would have been on that device, and not iCloud.
9. Investors are not demanding it
Apple investors weren't demanding that Apple announce the iPhone 5 at WWDC. Even following its announcement, investors weren't all that concerned. Those folks realize that the iPhone 4 is doing just fine, and offering an iPhone 5, while a nice idea, isn't necessary.
10. Customer perception
Consumers around the globe expect a new iPhone every summer, so as that time approaches, they hold back on buying a new smartphone to see what Apple offers. By not announcing the iPhone 5 this summer, Apple has thrown those folks a curve ball. Now, those who were waiting on the sidelines hoping for the iPhone 5 to appear might be more inclined to get an iPhone 4 now rather than wait weeks or months for the next update.
Also there is rumor that the performance test has been accomplished and iPhone 5 will be ready on September.
Read more about iPhone tips here