Last updated on 2011-11-22, by video
Black Friday Shopping: Apple Retailers are Authorized to Prepare for the Sales Promotion
The online retailers and bricks-and-mortar retailers of Apple have begun to make preparation for the upcoming sales promotion of "Black Friday". In United States, "Black Friday" stands for the day before Thanksgiving Day, and the day also signifies the beginning of the Christmas holiday season. It will be the busiest day during all the year in US, on that day, all the stores will be open earlier than before, and a lot of goods will take part in the discount promotions activity.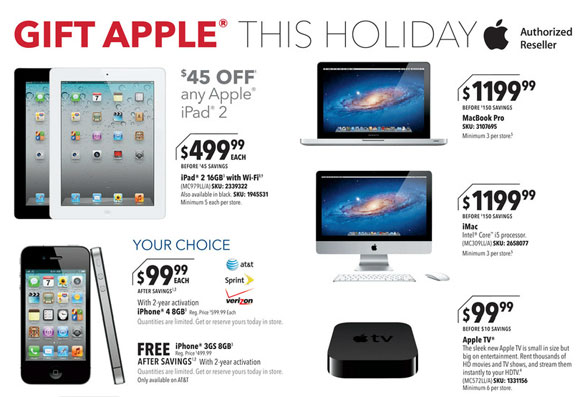 The Best Buy has released the preview advertising of "Black Friday" sales promotion, a great number of Apple's products will be sold at a discount.
iPad 2: $45 off
Macbook Pro: $1199 (original price), $150 off
iMac: $1199 (original price), $150 off
Gift card of iTunes: $100 (original price), 20% off
Last year, Apple's product line :iMac, Macbook Pro and Macbook Air price have cut their prices by $101, and iPod & iPad have cut their price by $11-41. What's more, other online distributors of Apple (such as MacMall and MacConnection) also have offered the similar sales promotion.
At the end of 2011, more and more sales promotions are underway. I think many video lovers will seize the chances to shoot Holiday videos, and some video editing tools may be needed to customize videos. Leawo Software Thanksgiving Special Offer is rolling out, you can get a free DVD to MP4 Converter during the Thanksgiving period. And all products on the official website are with 25% or 50% off. Any users who are interested in grasp this chance and take actions right away.