Last updated on 2011-07-28, by video
Exposure of HTC Vigor with 720P HD Touch Screen (Build-in Dual Dore Processor)
Compared to applications and user experiences, the hardware upgrading of Smartphone holds greater appeal. As a result, in order to remain invincible in the severe market competition, manufacturers make a big fuss about the processor and touch screen resolution of the future intelligence products. Since the network rumor that the dual-core Smartphone of MOTO and LG will be equipped with 720P HD touch screen has been spreaded, it was speculated that the HTC ultimate dual-core HTC Vigor had been equipped with 720P (1280×720) HD touch screen during the process of software testing.
Software Testing: Let the cat out of bag
Similar to the exposure process of many cell phones with Android System, Part of the HTC Vigor hardware configuration will let out because of NenaMark software testing; and it reveal the fact that this cell phone will be launched for American fleet user :Verizon. In the meanwhile, the 720P (1280×720) HD touch screen will bring the more remarkable visual experience to users.
Although the dimension of this touch screen cell phone was unknown, and it was doubtful that there has existed software testing misconduct; since the same type cell phones of numerous competitors (such as MOTO, LG and Sumsung etc.) have been exposed, and it is said that Google Nexus 3 will be equipped with 720P HD touch screen too; the above reasons probably make things easier that HTC participates in the competition and offers this HD touch screen Smartphone to service.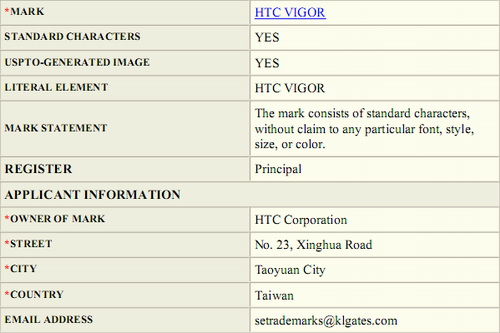 1.5GHz Processor
AS for the aspect of other HTC Vigor functional configurations, the NenaMark software testing did not reveal more valuable information. But according to the folk rumors, what the cell phone equip with is the 1.5GHz dual-core processor with HP Snapdragon MSM 8660 dual-core CS(chip set); in testing, the efficacy of Adreno 220 graphics processor chips integrated in CS is better than the PowerVR SGX540 and GeForce graphics processor chips which adopted by NVIDIA Tegra 2 dual-core processor platform.
In addition, it is said that this cell phone will support 4G network based on the LTE technology; and because of the overall level of HTC Holiday, it is predicted to provide other functions: 1GB RAM, 8 million pixels camera and 1080P full HD video recording and playing. The system of this cell phone is Android2.3.4 rather than what the people more expects: Ice Cream Sandwich. Similar to MOTO DROID HD which has the hearsay same 720P HD touch screen and dual-core processor, it possibly means that it will be launched in autumn this year.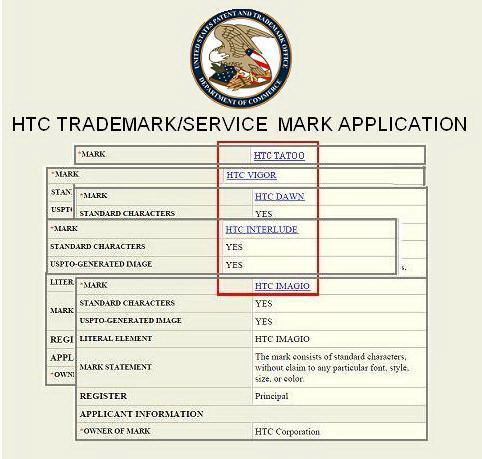 Registered Trademark
To speak of, actually, it is not HTC Vigor's first exposure. As early as two years ago, being one of the names of upcoming HTC new phones, the name has been registered in American Copyright and Trademark Office. Meanwhile, during the time in July 6th, the samples of this type of cell phone have appeared on the network. This shows that the HTC ultimate Smartphone has been testing, and its future official name is most likely to be HTC Vigor.
What's more, although the definite launching date is not clear at present, lots of oversea media have given a statement that it will possibly have the chance to be the first Smartphone which equipped with 720P MD touch screen. Therefore, combine with the exposure of the MOTO DROID HD genuine version: ME865, it may possibly means that HTC Vigor will be officially launched about in September.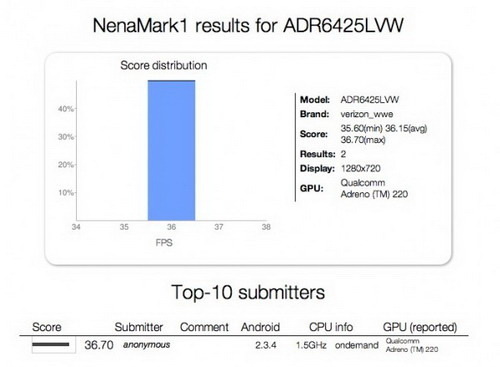 However, the "tip of an iceberg" of HTC Vigor has been known by publics. Whether the dual-core Smartphone is equipped with 720P HD touch screen? And whether it will be launched in autumn? Let's wait and see!
Read more about HTC phones:
How to convert MKV files to HTC Desire HD?
How to Enjoy Your Favorite Movie/Music on HTC Evo 4G?
How to put movies to HTC EVO 4G on Mac?
How to rip DVD Movies for Mac and then Play on HTC Legend/Hero?