Last updated on 2012-03-06, by video
Quad-core HTC One X Is Bound to Make A Debut with 4.7-inch HD Display
With the upcoming of release date, more and more information about HTC One X begins emerging gradually. In addition to the detailed functional specifications mentioned before, overseas media pocketnow makes an exclusive disclosure on the official pictures of this smartphone.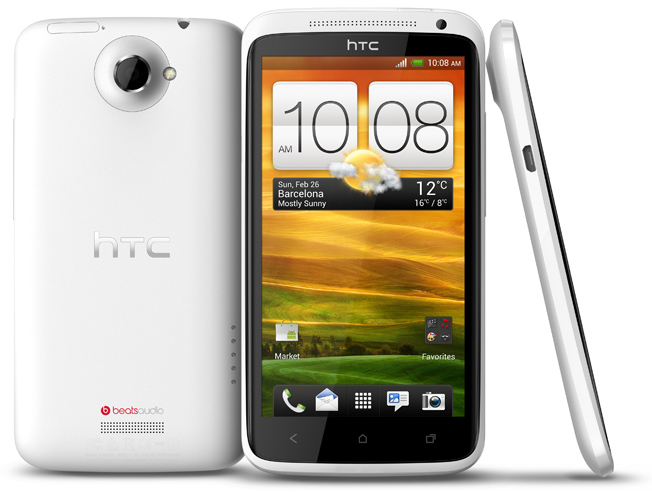 Incorporeal Button Design
Seen from the pictures exposed this time, the phone is a little bit different from the previous exposed one in appearance. The integral style of it has no obvious changes when comparing to other HTC phones. The unibody design is introduced to it and the difference lies in that this phone employs full touch operation mode without button. Besides the volume button and the power key, no extra buttons can be found. It is said that the user experience of it will be similar to Samsung Galaxy Nexus.
Simultaneously, HTC One X has reached the top level in current industry. It is equipped with 4.7-inch touch screen, supporting 720p video recording and playing. In addition, it takes the second generation S-LED product as touch screen material, and the virtual key is shifted from standard four-key mode to three-key mode.
1.5 GHz Quad-core Processor
As the first HTC phone which is equipped with quad-core processor, HTC One X carries NVIDIA Tegra3 quad-core processor. The feature of this processor is that it adopts the variable symmetric multiple processors under NVIDIA patent technology. It features four main cores and one coprocessor, the latter takes charge of standby, sleep, backstage mail, system inform and other basic works. When the system load is beyond its limit the four main cores will intervene in sequence, mainly responsible for game, picture rendering, video clipping and more tasks.
In addition, the overall performance of this processor is five times as the current Tegra 2 platform. With the additions of ARM MPE media processing engine and NEON media and signal processing technology support, the video compatibility and 1080p full HD video decoding ability has been greatly improved.
HTC Sense 4.0 Interface
HTC One X also has built-in 8-million-pixel camera, BSI sensor, f2.2 large aperture and LED fill light, and the above mentioned enable you to obtain excellent photographing results even under dim light. Automatic focus and 1080p HD video recording are supportable as well.
HTC One X also has 1 GB RAM and 32 GB ROM capacity, but does not support memory card expansion. It is running on Android 4.0 operating system, be equipped with the latest HTC Sense 4.0 interface. It will not only use new control interface but also bring new contents to email, the guest mode and the integrated DropBox. In addition to 50GB cloud storage capacity, the integrated SoundHound music recognition software and Beats sound technology will definitely bring a more excellent sound quality performance to this phone.
Available in April
Other features of HTC One X including HSPA network which supports 21 Mbps downloading speed and 5.76 Mbp uploading speed, 1.3-million-pixel front-facing camera, video call support, gyroscope, bluetooth 4.0 technology, NFC near field communication function, Micro-a SIM card and 1800 ma battery. According to earlier media reports, HTC will be available in April this year.
How to Convert Video to HTC One X?
How to Convert Video to HTC Flyer?
How to Convert Blu-ray to HTC Flyer?