Last updated on 2011-07-21, by video
New Flagship MOTO Dinara Exposed with 720P High Definition Screen
Currently, after the exposure of hearsay MOTO Droid HD with 720P high definition touch screen, the news about another 10-million-pixel MOTO smartphone which is named "Dinara" has been spreading among publics. According to the relevant statement, the Flagship MOTO phone will be equipped with 720P high definition touch screen and build-in 13-million-pixel camera that will be come out in winter this year.
Similar to DROID Bionic
Although the real pictures of the new generation flagship MOTO has not been exposed, according to the statements of public media, there is almost no difference between the codenamed MOTO "Dinara" and the dual-core "DROID Bionic". The difference lies in that this one will be with larger touch screen which leads to better visual effect.
Besides, this mobile phone is thinner and lighter than MOTO DROID Bionic, what's more, the shrink screen key similar to Sum Sung GALAXY S will be installed on the side of this phone. And it will even employ the battery design of Apple iphone4, Nokia N9 and other phone types, this innovation is one in a thousand in the history of MOTO.

TI Dual-core Processor
The Nvidia Tegra T2 processor will not be continually used on this mobile phone, instead, TI OMAP dual-core processor chip will be applied to it. Although the exact model has not been confirmed, it is supposed be OMAP 4430 or OMAP 4440.The most attractive point of the processor is SGX540 GPU is used this time, compared with the popular SGX 535, it improves four times in performance which can bring with more powerful 3D performance and the graphics processing capability. At the same time, on the aspect of the processor core, its execution efficiency has improved by 1.5 times compared to the previous ARM Cortex – A8. And also it is with faster UI and lower consumption.
As to operating system, it will not adopt the newest Ice Cream Sandwhich system but the previous Android 2.3.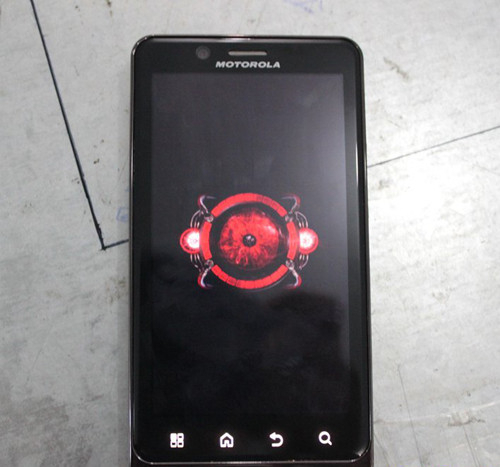 13-million-pixel Camera
It is not a fresh case for MOTO to offer this product with 10-million-pixels Smartphone, but there exists multiple versions of camera specification. The "Dinrae" will be equipped with 13-million-pixel camera: support the function of automatic focus and 1080P high definition video recording etc.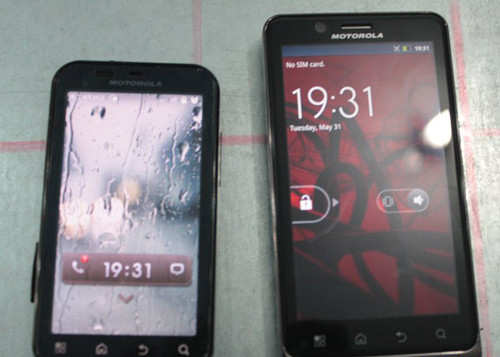 Besides, MOTO will provide the phone with multifunctional configurations: 1GB RAM, 4G network based on LTE Technology, video chat function within 4G network, front-facing VGA level camera. To sum up, the Smartphone with 10 million pixels will be characterized of lighter body and be equipped with 4.5-inche 720P high definition touch screen, in addition, build-in TI Dual-core Processor, 1GB RAM, 13-million-pixel camera and 4G website supporting.
Read More:
How to convert HD Videos to Motorola Droid X?
How to watch MKV on Motorola Droid X?
720P Dual-core MOTO Droid HD Leaked